Experienced Drivers
Driven To Help You Succeed
As an experienced trucker, you are in great demand in a fast-growing, highly competitive industry. If you are an ambitious driver aspiring to maximize your earning potential, look no further than Martin Bros.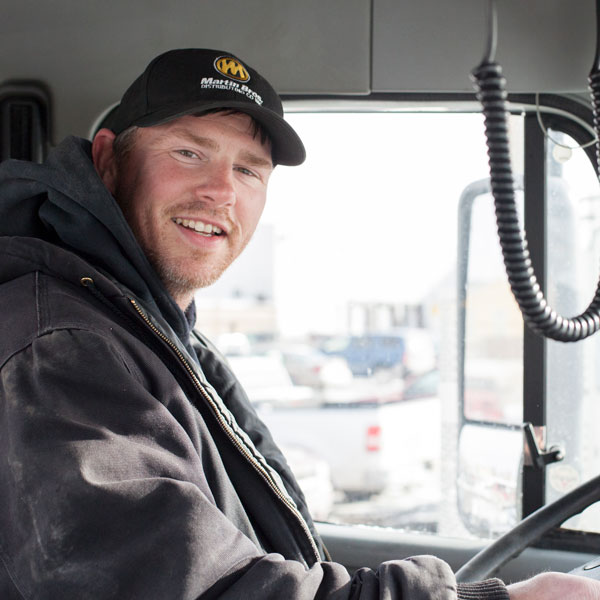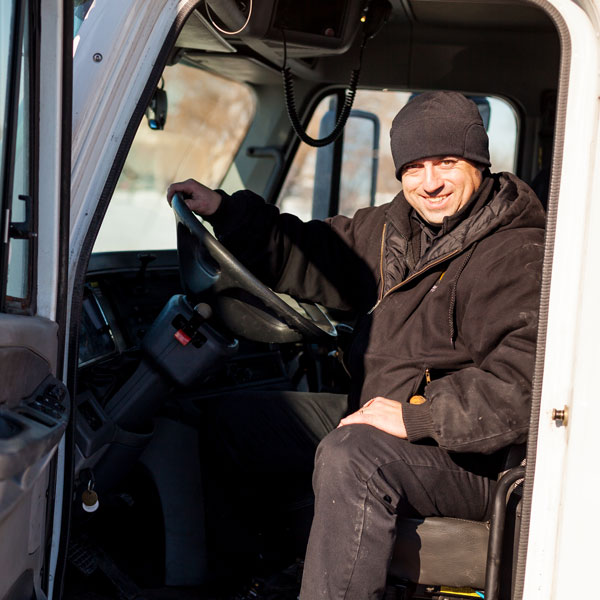 What makes us the better choice?
For over 70 years, we've been proud to be the family-owned foodservice and supply solution for restaurants, healthcare facilities, schools and convenience stores throughout Iowa, Illinois, Wisconsin, Eastern Nebraska, Northern Missouri and Minnesota.
Because our employees are the key contributors to our ongoing success, Martin Bros. is committed to providing excellent compensation and benefits to reflect our appreciation for their hard work and dedication.
Benefits
Pay
At Martin Bros. we respect and appreciate the safe, quality service that truck drivers provide. After all, our drivers are the backbone of our business. One way we show our appreciation is with exceptional pay and benefits. Martin Bros. offers incentives designed to promote safety for our drivers. Drivers are encouraged to be the best in the industry by being rewarded twice per year with bonuses for safe, efficient and reliable practices. Company performance is rewarded as well! Employees also have the opportunity to earn quarterly bonuses and year-end bonuses when the company grows their bottom line.
Health Care
Healthcare doesn't have to be complicated. Martin Bros. offers a medical plan, as well as dental and vision insurance. We currently offer United Health Care coverage to meet your health care needs. Your eligibility for Martin Bros. health insurance plan begins following one month of continuous full-time employment. Single coverage and family coverage is available.
Employee Stock Ownership Plan (ESOP)
Our employees are also owners and have a vested interest in the success of Martin Bros. Employee owners share in the profits of the company through the ESOP program and receive contributions toward their retirement with no out of pocket costs.
Flexible Spending Account
Martin Bros. flexible spending plan helps reduce your actual out-of-pocket health care and child day care costs. By paying these expenses with pre-tax earnings, you can reduce your taxable income, allowing you to keep more of your take home pay.
401(K) Retirement Plan
All Martin Bros. drivers are eligible to participate in the 401(K) plan after 90 days of employment.
Other Benefits Include:
Weekly pay through direct deposit
Paid vacation, discretionary days and sick pay
Uniform allowance
Discounts at Martin Bros. retail locations
Employee reward and recognition programs